RRB NTPC Latest News for Result & 2nd Stage CBT Exam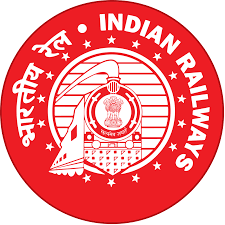 2nd Stage Examination (CBT) for various posts of NTPC (Graduate) categories against CEN-03/2015 for provisionally shortlisted candidates is likely to be held in January & February, 2017.
All the shortlisted candidates shall be advised through Website/SMS/ Email to download their e-call letters to appear in the 2nd Stage CBT about two weeks prior to examination.
Further placement of candidates in panels and/or short listing for appearing in Aptitude Test / Typing Skill Test wherever applicable, will be only on the basis of marks obtained in 2nd Stage CBT. Normalisation of marks will be done as per extant rules.
Candidates are also informed that the question paper in the 2nd Stage examination (CBT) will be made available only in English and the language opted by them in the application form as per Para 16 of the CEN.
In case of any dispute/discrepancy in the questions/options, the English version of the questions and options will prevail and will be final
Objections were invited from the candidates on questions / answer keys from 12.08.2016 to 21.08.2016.
RRBs will hold a 2nd stage Computer Based Test (CBT) for various NTPC (Graduate) category posts.
Candidates equal to 15 times (approx 273780) of vacancies shall be called for 2nd stage CBT based on the merit position in the 1st stage CBT.
2nd stage CBT is likely to include questions pertaining to General Awareness, Arithmetic, General Intelligence and Reasoning.
The duration of 2nd stage CBT will be of 90 minutes covering 120 multiple choice objective questions.
Final selection of candidates will be based on merit position obtained in the 2nd stage CBT and / or RRB NTPC result of Aptitude Test / Typing Skill Test wherever applicable.
Normalization of marks will be done as per extant rules in 1st and 2nd stage CBT.